Gardeshgary issue 30
Home » News Archive » Gardeshgary issue 30
Gareshgary issue 30 is being printed and will be published soon.
It will be categorised in two subjects: culture and nature/ environment; the first one is on historic sites, costumes and attractions and the latter will be on issues related to the nature and environment, creatures, plants, geographical aspects and climate.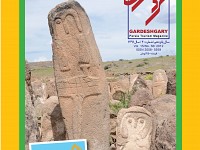 To enlarge click on the thumbnail images.